Growth hacking for startups is essential if you want to start a new business.
For this reason, we at Grotwe have decided to make things easier for you by explaining it briefly in this article.
If you want to go deeper into the subject, you can do so thanks to our professional lecturers; just fill in this forum and enrol on one of our courses that are right for you.
Let's start by explaining what this term means, right down to the processes by which we use it.
The term Growth Hacking was coined by Sean Ellisin 2010, a marketer of Silicon Valley. His job was to help companies and startups grow and obviously achieve their goals.
Its strategy of digital marketing was very different from the classics used up to that time, which is why it needed a new name: Growth Hacking.
The main difference of the methodology used by Ellis, compared to the classical one, is that it focuses primarily on the growth of the company.
Growth hacking for startups is precisely the most commonly used technique when one wants to start a new company because, let's face it, only by growing in numbers and turnover will one be able to stand on its feet.
If you are, therefore, interested in growth hacking for startups, you can fill out this form, by clicking hereand book a free video call to talk to our experts.
Creating an Email List
Pre-launch your product on third-party platforms
Looking for suitable platforms
Using bloggers to promote the product
Participating in events and conferences
Using social media
Watching the competition
An expert in growth hacking for startups has growth as his focus and seeks to achieve it through every tactic, strategy or initiative he undertakes!
We can say that the methodology for growth hacking for startups consists of two parts, one purely concerning the digital marketing we know well, while the other side is the "hacking".
Don't be fooled by this term, in marketing it is used to describe people who are intelligent, inventive and have a great deal of adaptability.
Growth hackers for startups will try ways that others have ignored for increase website traffic, generate conversionsexpand the catchment area and, above all, to transform visitors from former to lead and then into customers.
It follows, therefore, that growth hacking can be extremely effective for both start-ups and established companies because, it revolves around the methodology of being able to find innovative, cheap and effective solutions.
So, remember contact Grotbecause more and more start-ups are using this method of growth hacking for startups.
Here then are the 7 processes to use for growth hacking for startups:
Creating an Email List
The first process of Growth hacking for startups is to use a traditional but still efficient marketing strategy, namely to create your own email list.
This is important because, firstly, you will be able to gather information about your customers from the beginning so that you can better target them. In addition, this will enable you to pre-launch your product.
In this way, you will see before launching it how your customers respond to the product and thus be able to make the right changes to make it more attractive on the market.
What you need to do is to take the time to build up this email list of yours.
It is certainly an inexpensive way to test the effectiveness of your product before introducing it to the market.
Bearing in mind that you will need these e-mails later on to sell and promote your future products.
If you want to know which are the best systems to create a marketing mail list, we can help you through our courses, by clicking here.
Pre-launch your product on third-party platforms
One process that is used in growth hacking for startups is to use third-party platforms to pre-launching the product. There are many sites where you can do this, one of the best we can say is Product Huntan American site that allows users to find and discover new products that are getting ready to enter the market.
Here, site users and start-ups share experiences on products and projects, their feedback makes products better.
In this way, you initially make your products known at a very low price!
Looking for suitable platforms
We know that creating a user base from scratch can be a really tough undertaking, but Grot can help you in this regard.
However, some start-ups use other platforms to attract targeted users who are looking for that particular product or service.
For example, if you are a professional who wants to start a star up, as we said in the article on the new online businessand sell your know-how why not start with a platform that sells courses.
In this way, you would have a greater flow of users and potential customers in the future. Some of them are Udemy, Skillshare and even YouTube.
These platforms we have mentioned have a huge base of active users from whom you can draw to offer your lessons.
pintarest
Using blogsto promote the product
Finding bloggers, competent and in line with your product, is a great way to promote it and gain immediate exposure. Moreover, in this way you are using someone else's audience to sell your own products. You can then ask bloggers to write an honest review or talk about the product in exchange for using it for free.
You can decide to do Google searches to find bloggers in your field or use apps such as BuzzSumo.
If you are thinking how you can do this, then we at Grot can help you, contact us by clicking here!
Participating in events and conferences
Participating in start-up events is always a great start to gain industry knowledge and find out about current trends in other companies as well. Furthermore, we can say that it is an extremely effective way to network and find people who share your project.
In addition, by attending these events you may also find capital for your start-up. This is a fundamental technique of growth hacking for start-ups.
Using social media
Using social media is very important for a start-up to make itself known and thus have a user base. Unfortunately, many fledgling companies lack experience in this area and are therefore unable to make the best use of it. For this reason, if you do not have the knowledge, it is better to acquire it and we at Grotwe can help you with this or rely on experts in the field.
Indeed, social media will allow you to harness your audience by promoting your product, service or brand to them.
They also allow you to establish collaborations with other industries or companies that can make your start-up grow even more.
Using social media does not mean posting all the time, but creating quality content that focuses on the right promotion of the product.
Hootsuitefor example, is a tool that can help you schedule and manage content.
Watching the competition
Don't think that it is a despicable thing to spy on the competition, in fact in growth hacking for start-ups it is something that is often done. To understand how to do well in the market, you have to look at the competition to do better than them.
Indeed, to gain an advantage over others you must first be able to understand your competitors what they are doing and especially whether what they are doing is successful.
A tool that can help you is Spyfu which identifies the content of your competitors and their marketing strategies. It can also provide you with the keywords they use the most, which you can use for SEO and where they get their backlinks from.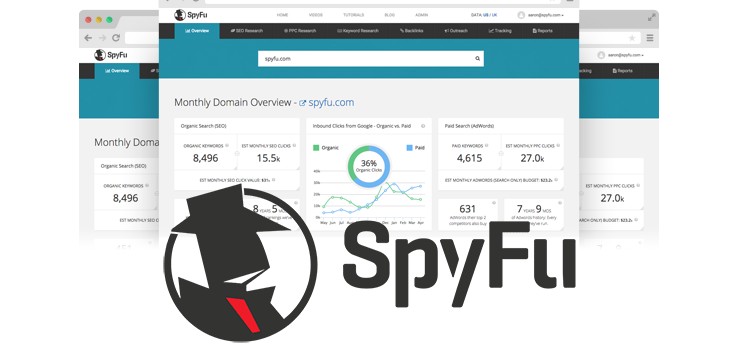 As you have seen, growth hacking for startups is very effective and useful because their main goal is to grow. If you think this article was useful and you would like to know more about growth hacking, please fill out the our module and we will be happy to discuss it with you.